Fill the Pepper
Discover our range of premium stuffed fruit for your antipasti production
View products
In Germany, the term "stuffed fruit" is known under the collective term "antipasti", originating from Italian cuisine, and essentially means "before the meal".
For some years now, peppers and chillies stuffed with different cream cheese fillings have been among the most popular antipasti in Germany and Europe.
There are about 4,000 types of chillies in the world. These can be divided into five capsicum species and another 28 wild types. However, only few of them are suitable to make stuffed fruit for the production of ANTIPASTI due to the size, shape and spiciness.
Newly discovered for you by KOCHTIEFKÜHLKOST – Ideas for Food: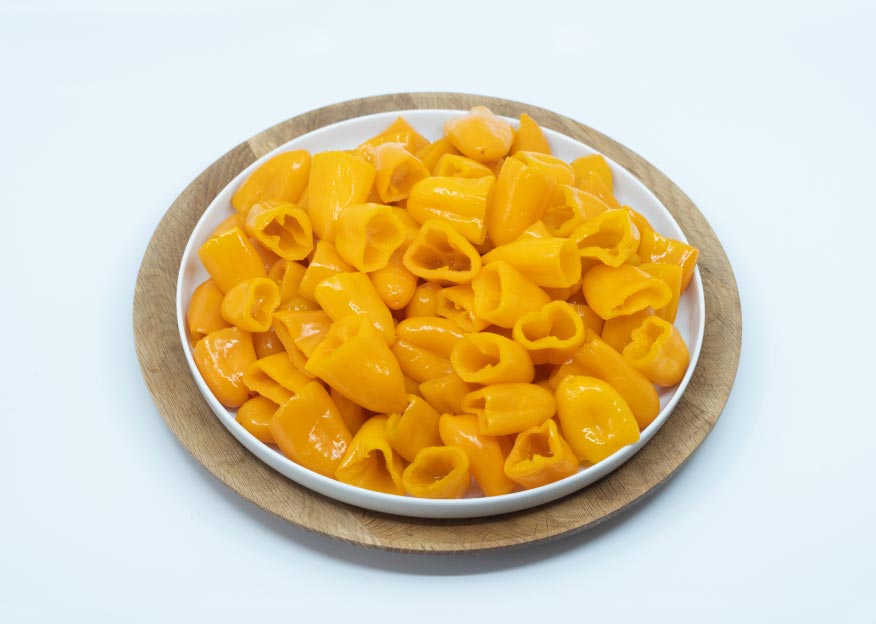 Antipasti
Tucan Peppers™
Grown in the hot desert sand near the Egyptian pyramids and protected like Ali Baba's treasure, the fruit grows on knee-high bushes. The fruits are harvested and processed individually, piece by piece, by hand.
Features
Bright yellow and striking like the beak of a toucan in the jungle, a fruity taste similar to orange, no spiciness, pleasant to bite with a good flesh to filling ratio, in 2 different sizes: a real eye-catcher – exclusively at KOCHTIEFKÜHLKOST.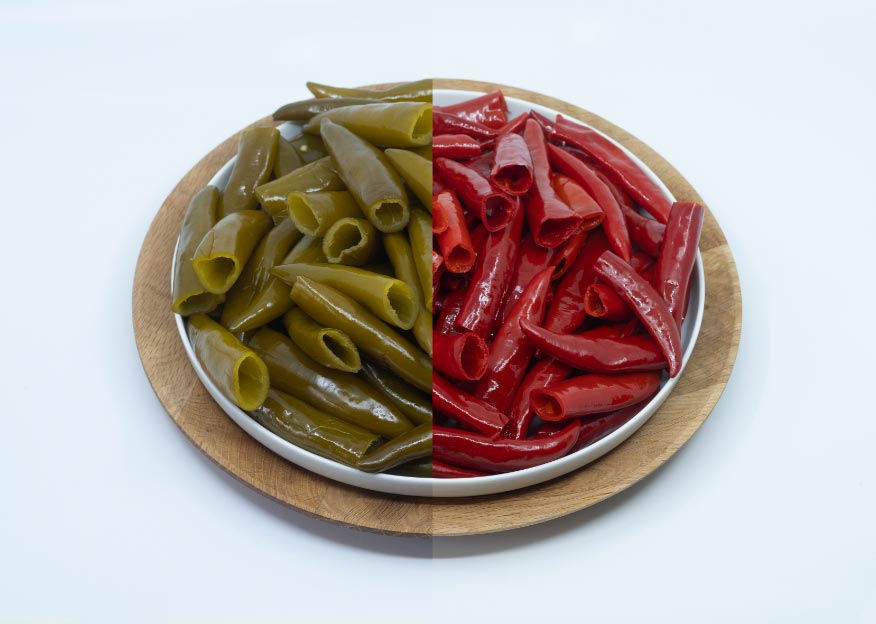 Antipasti
Sweet Dragons™
Grown for generations in the high plateaus of Asia for fresh consumption, the fruit's shape is reminiscent of Asian dragons' fiery tongues.
Features
Crunchy, calibrated to a length of approx. 10cm, slender chillies from traditional Asian cuisine, with a sweet-piquant note for that exotic flair, a good flesh to filling ratio, easy to fill – exclusively at KOCHTIEFKÜHLKOST.
Antipasti
Cherry Peppers
The popular piquanté peppers are grown for you under the Greek sun in the mountainous regions of Macedonia.
Features
The classic stuffed fruit antipasti shouldn't be missing from any range of products: a sweet infusion, hand-picked, piquant and firm with a crunchy bite.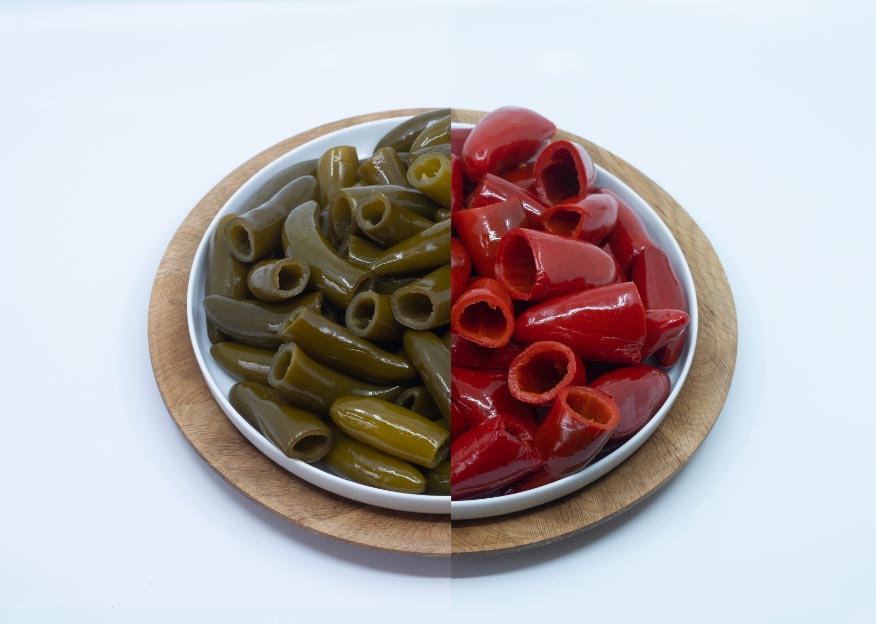 Antipasti
Jalapenos
Probably the most famous variety of chilli, named after the Mexican city of Jalapa.
Features
A product for your standard product range – fruitysweet pickled peppers with thick and juicy flesh, very stable shape, hollowed out fruits, moderately spicy, pleasant to bite and soft skin.
If our products have convinced you, please contact us by phone or via the contact form. We are looking forward to meet you.